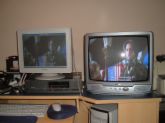 Antony White asked:
Linux smart phones are user-friendly with advanced features of Linux operating system. Though there are many operating systems available for Smartphones like Symbian, Windows Mobile, Palm etc, Linux operating systems have been serving its users for many years. You may be interested to buy a Linux Smartphone as you have been used to Linux building-block functionality. Another reason is that you may want to experience new things and unique features available in this OS. Though Linux Smartphones are still in the growth phase, due its open source nature you have the freedom to write programs by yourself if you are familiar with programming. Linux Smartphones are not specially catering to casual and business users, but in the coming years it will have its own significant market share.
Most of the interesting functions available in Linux smart phone are due to the fact that it is operated by Linux operating system. Most of the Smartphone functions like Web browsing, Office documentation and editing, Media playback and instant messaging are available. Linux Smartphone permits you to download as well as compile various packages that you can fit in your phone. You can remotely control the PC by applying VNC and can also make free phone calls by using soft phone based on SIP. If you want to talk to somebody during movement, you can use 802.11b/g. You can write to yourself or use sourceforge and find if it's already written by someone. All these are special advantages for Linux Smartphone users.
With all the functions similar to other smart phones, these phones are still in some ways a Pipe dream. Their existence is very minimal and when compared with other Smartphones, there are not many American providers offering Smartphones currently operating on Linux. But its getting improved as the next version of Palm operating system is going to be based on Linux. Other than supporting open source projects on Linux, it also compatible with established Palm Operating system applications and that is a boon to work on both platforms. There is going to be launch of Motorola Smartphones based on Linux platform in the future, as there is already one handheld device with certification from FCC.
There was great success in Smartphones running with Linux operating system on hardware designed for other brands of Smartphones. Palm Smartphone Treo runs quite nicely with Linux and so for other hardware also it won't be that harder. Anything can happen in the future like that we may buy smart phones without any operating system and we can install our preferred operating system on our Smartphone. One of the obstacle Linux faces is its intercompatibility with the other Smartphones in the market    Linux Phone Standards forum (LIPS) plays a main role while the sender uses WiFi to contact you. Access formerly known as Palm source who are the makers of Palm operating system are contract members in LIPS and its next version will be Linux based. This does not imply that Linux Smartphones are not seriously supported. The most successful Smartphones in the market like Motorola, Samsung, Panasonic and NEC are running on Linux. The Latest Smartphone SCH-i819 of Samsung focused for Chinese businessmen offers special version of Linux for ideal input of Chinese characters and touch screen support. The additional feature BREW helps for most of the Smartphone downloads.
Random Posts
No comments yet.