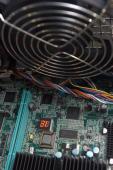 Arvind asked:
Once a web site is ready, the next confusing thing is the server on which the web site goes on. Deciding on a web hosting service is something that might get anybody perplexed. There are mainly two types of website hosting services: Windows and Linux. If the business is small then you can even try out the Shared Linux and Windows hosting service. Windows as well as Linux website host services have different benefits and limitations.
Linux hosting is one of the most common and significant hosting service on the net. The main reason for this web hosting is that many companies which are using it are open sources and quite affordable compared to Windows. Linux is much easier to manage as the business grows online. Windows hosting supports all operational functions of Windows system. It maintains programming frameworks such as ColdFusion and ASP.net. It also backs SQL servers which is extremely useful when creating a website regarding a searchable list. Windows hosting service is apt for people who are used to Microsoft based technologies or equipments.
The biggest difference between these two hosting services is the cost factor. Linux services are much low-priced in comparison to Windows. Money does play an important in website hosting especially when new web owners are starting off. But, the main reason for Windows hosting service costs to be higher is the fact that many Windows technologies are licensed. Windows also scores over Linux in the programming department; there are many Windows softwares which are not supported on Linux operating systems.
After drafting out your needs, you can also consult professionals in the web site hosting field on which is a better option. But, it is always advisable to weigh the pros and cons before making that choice, so that you do not regret in any possible where. There are many hosting companies that can help you with the right web hosting solution which will take away all your tension and your entire job will be done within moments. But, make sure to do a reference check before hiring any company's service.
Related Posts
No comments yet.