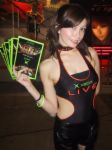 Pattrick Savarna asked:
In yet another negotiation round, Yahoo again said no to the proposal offered by the Microsoft Corp and billionaire investor Carl Icahn. The duo, Microsoft and Carl Icahn, made a proposal on 11 july and gave yahoo only 24 hours to decide, which Yahoo!'s board rejected saying, it is not in line with shareholder interests.
According to Roy Bostock, Yahoo chairman, "Carl Icahn and Microsoft presented us with a 'take it or leave it' proposal under which we would be required to restructure the Company, hand over to Microsoft Yahoo!'s valuable search business and to Carl Icahn the rest of the Company, giving us less than 24 hours to respond. It is ludicrous to think that our Board could accept such a proposal."
Though Yahoo seemed prepared to sell the whole company to Microsoft for $33 a share, but it is not ready to spilt the company. The company feels that its current business and search advertising deal with Google is worth more than the Microsoft's offer. The concerns were also that once sold to Microsoft, the company would be run by Icahn and his directors, who have little knowledge of running an internet company.
If sources are to be believed, the improved terms included $2.3 billion in guaranteed annual revenue from search advertising for five years. There was the option to extend the deal for another five years.
Latest electronics & electrical industry news.
Related Posts
No comments yet.