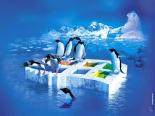 Clyde E. Boom asked:
Regular Ubuntu Linux Users and the (Lack of Use of the) root User
When you install Ubuntu Linux, you create a user, which is the "first" user and you can also create more users if you need to. When you create the "first" user, you assign this user a password – and this one is very important!
It is required to log in to the desktop (at the Linux GUI login prompt) as the "regular" (non-root) user – and this password is also required to be able to do the equivalent of logging in as the root user – when you're working at the Linux prompt a terminal emulation window on the desktop.
By default, the root use is not "enabled" (not available) in Ubuntu and so you can't log in as this user – which is an innovative thing – as it stops anyone from logging in to the desktop as this user – which should never be done!
Example of Running the Linux sudo Command – To Start Working as the root User
You type in:
Related Posts


No comments yet.
RSS feed for comments on this post. TrackBack URL